Chicago IL Couples Counseling
Communication and connection are the basis for any strong relationship, and my approach to couples counseling focuses on helping partners create safety in their relationship and remove barriers to emotional and physical intimacy. Relationships often falter when there is a disruption to the attachment bond, causing couples to become gridlocked by persistent conflict or stuck in the quicksand of emotional detachment. By slowing things down and creating a space in which partners can experience genuine connection, couples are able to find their way back to one another and rediscover closeness and security within their relationship.
What makes marriage and couples counseling with me different?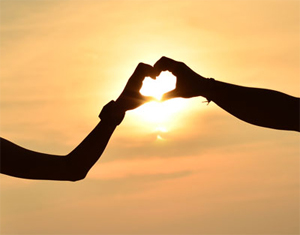 For more than 25 years, I have enjoyed helping couples build positive, supportive relationships. I began my career at the University of Chicago providing therapy to children and families in the foster care system. Again and again I witnessed the emotional devastation of families being separated and vital attachments being disrupted. These experiences illustrated the power and fragility of relationships and strongly influenced my work with couples.
My approach to couples counseling draws heavily from Imago Relationship Therapy (IRT) and Emotionally-Focused Therapy (EFT). These two models both focus on helping couples identify the underlying pain and fear that prevents closeness, guiding them to transform negative interactions into opportunities for genuine emotional intimacy and trust. It is an honor to accompany couples on this journey, and I bring authenticity, skill and a deep sense of respect to the process of couples therapy.
The Benefits of Couples Counseling Chicago IL
Making the decision to begin couples counseling can be difficult for partners, but the very act of engaging in therapy demonstrates their commitment to the relationship. Therapy provides a safe and supportive environment in which partners can identify how they got stuck and begin to replace conflict and detachment with compassion, understanding and connection.
Couples counseling helps partners:
Identify and prevent disruptions
Become more emotionally available
Replace negative interactions with loving ones
Create safety and security for both partners
Restore emotional and physical intimacy
Couples Counseling in Chicago IL
To decide whether couples counseling is the right choice for you, please feel free to contact me at (847) 687-3085 or use the form to the right to set up a phone consultation to address questions you or your partner may have and how we might work together.
For more information or to make an appointment please
call
(847) 687 3085

or email us at info@raerich.com
Street Address
1509 W. Berwyn Suite 209
Chicago, IL 60640
Telephone
E-Mail Address