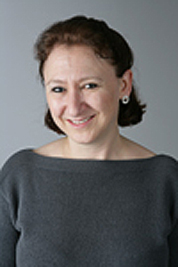 After more than 25 years of providing psychotherapy, I continue to be fascinated and humbled by the human psyche's capacity for growth, healing and resilience.  
I received my MSW from Jane Addams College of Social Work in Chicago and subsequently worked as a staff therapist and clinical supervisor at the University of Chicago, where I provided therapy to children and families in the foster care system. Many of those families taught me the true meaning of inner strength and the transformative power of relationships.
I enjoy working with individuals  and couples who are seeking a deeper understanding of themselves and/or their relationships, and I have extensive experience helping clients overcome depression, anxiety, grief, low self-esteem, persistent conflict, lack of intimacy, and traumatic experiences. While my early psychodynamic training remains foundational, I believe that insight alone is not enough for lasting change to occur. I utilize an eclectic approach that combines developmental, cognitive, and relational perspectives to help clients achieve their goals. I feel very fortunate to be able to do the work I love, and I bring authenticity, skill and a deep sense of  respect to the therapeutic process and the change that unfolds within it.
"There can be no transforming of darkness into light or of apathy into movement without emotion."

Carl Jung

 
For more information or to make an appointment please
call
(847) 687 3085

or email us at info@raerich.com
Street Address
1509 W. Berwyn Suite 209
Chicago, IL 60640
Telephone
E-Mail Address