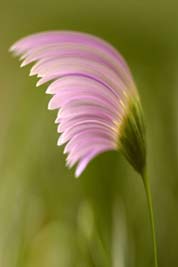 My practice is guided by two core beliefs: that all human beings have an intrinsic desire for growth and connection, and that relationships are powerful catalysts for transformation and healing.
As a relational therapist, I view each client as part of a larger social context, and therapy is a launching pad for becoming more fully connected to oneself and others. Life is a continuous process of growth and change. Sometimes that process becomes blocked or disrupted, causing us to feel stuck. These roadblocks are a normal part of life, inviting us to grow in new ways ~ but it can be difficult to embrace change if we're feeling alone or afraid.
Contemporary research indicates that health and well-being are dramatically improved when we are meaningfully connected to others. When we receive compassion and acceptance, our bodies and emotions grow calmer, we become more resilient, and we are able to face the world with greater confidence. Similarly, we will be more successful in taking steps toward constructive change when we are compassionate with ourselves. Self-criticism and judgment only serve to keep us stuck. By cultivating self-compassion and strengthening our relationships, we are able to develop greater resilience in tackling life's inevitable roadblocks.
"Nothing endures but change."
Heraclitus
For more information or to make an appointment please
call
(847) 687 3085

or email us at info@raerich.com
Street Address
1509 W. Berwyn Suite 209
Chicago, IL 60640
Telephone
E-Mail Address