Clinical depression is often confused with ordinary feelings of sadness or "the blues". The distinction lies in the severity and duration of symptoms and the extent to which they interfere with your daily life. Depression impacts how you think, feel and act, making it difficult to engage in day-to-day activities or enjoy the things that once brought you pleasure. Left untreated, depression can impact work performance, physical health and your overall quality of life.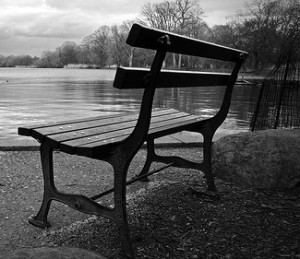 The most common symptoms of depression include:
Feelings of hopelessness, sadness or emptiness
Decreased ability to concentrate
Feeling tired, unmotivated or self-critical
Loss of appetite or over-eating
Insomnia or excessive need for sleep
Diminished pleasure in previously enjoyed activities
Along with millions of Americans, many people in Chicago suffer from depression but don't seek treatment because they believe they should "just snap out of it" or that depression is "all in their head". Many have suffered for so long that they don't even remember how it feels not to be depressed.
Fortunately, depression can be treated and life can get better, often without medication. Individual therapy is the first step toward identifying and conquering clinical depression. Once depression has been identified, I assist clients in identifying depression and developing an individualized treatment plan that may include some or all of the following:
Working through issues that are contributing to the depression, such as loss or trauma
Learning to overcome negative thought patterns
Improving self-esteem through mindfulness and positive self-talk
Developing a stronger support network and improving existing relationships
Making lifestyle changes that are known to combat depression such as diet and exercise
Helping clients explore whether medication is indicated/desired, and guiding them through this process
Who is most likely to suffer from depression in Chicago?
Regardless of where you live, depression has been shown to have a hereditary component, making some people more prone to becoming depressed. Other factors that may contribute to an individual's likelihood of developing depression include:
A serious loss or difficult relationship
Job loss or financial stress
Medical illnesses such as stroke, heart attack, chronic pain or cancer
Trauma (combat trauma, physical or sexual abuse, witnessing a catastrophic event) even if the trauma occurred many years ago
Any stressful life transition
You or your loved one don't need to continue suffering. To learn more about treatment for depression in Chicago, please contact me at (847) 687-3085 or use the form to the right to set up a phone consultation to discuss your unique situation and ask questions about my approach, scheduling, fees, etc.
Street Address
1509 W. Berwyn Suite 209
Chicago, IL 60640
E-Mail Address
info@raerich.com